DAMAGE PREVENTION TECHNICIAN, DPT®
SPring – 2021 Courses
ORCGA is resuming the Damage Prevention Technician training program. Resumption of these services will follow strict protocols that ensure the health and safety of our instructors and our participants. This will include complying with physical distancing requirements and only allowing a certain number of participants in each class. We will continue following the public health recommendations of Ontario's chief medical officer and make adjustments as required and permissible.
Class Participants
We request that training program participants:
• Wear a face mask or face covering
• Have been trained by their employer on the proper use, care, and limitations of such face masks or face coverings
• Have received COVID-19 screening in advance by their employer
• Understand and co-operate with ORCGA's pre-screening of all participants prior to attending our classes. (ORCGA reserves the right to refuse anyone entry.)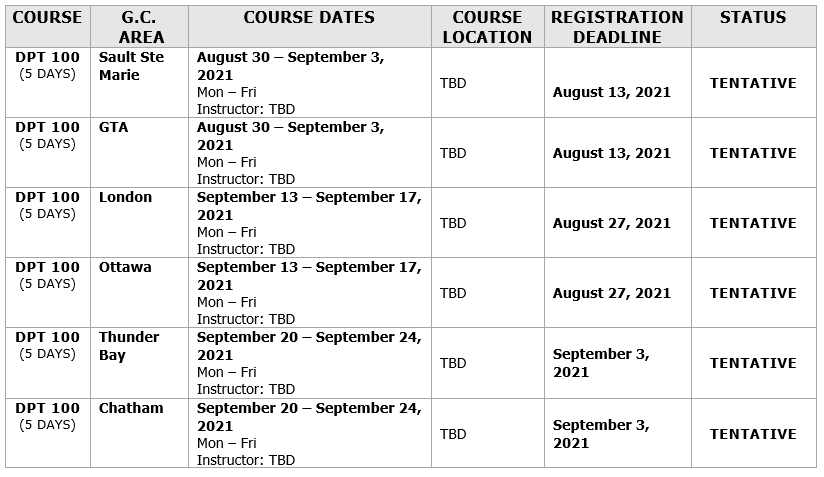 To register for any of the above courses please complete and return the ORCGA course registration form and any other required documentation to the ORCGA office by email: training@orcga.com.

See Course Fee Schedule for Cost.
On-Site:
Training delivered at your location. Group of 5 or more.
For more information contact Kim Sheppard at kim@orcga.com or 905-532-9836 Toll free: 1-866-446-4493