dig safe workshops

What are Geographic Councils?
Geographic Councils are 13 local meetings held across the province, twice yearly.
The purpose of these meetings is to deliver a consistent message of "damage prevention is a shared responsibility".
Geographic Councils help you to connect and network with local communities to discuss and promote damage prevention, the Best Practices, the ORCGA, and local developing issues.
Expand your contact networks and business development opportunities, at both the local and provincial level.
The Geographic Councils are free of charge and includes a meal.
Want to be included on the invite list for a specific GC?  Please send an email to office@orcga.com.
Thank you to our 2020 Winter Geographic Councils Sponsor – DTS Technical

City

 

Date
Venue
Address
Agenda

RSVP

 

GC Co-Chairs
Sudbury
4-Mar-20
Caruso Club
385 Haig St, Greater Sudbury
Barry Shoppoff – Enbridge

Kathryn Karn – GTel

Barrie
5-Mar-20
Innisbrook Golf Course
211 Lockhart Rd, Barrie, L9J 0B4
Click here
Dale Hutchinson –

Town of New Tecumseth

Owen Sound
6-Mar-20
Durham Town Hall
179 George Street West, Durham ON N0G 1R0
Downstairs Room
Click here
Claire Halliday – Ottewell

Enterprises

Tyson Rier – Huron Tractor

London
11-Mar-20
Stoneridge Inn & Conference Centre
6675 Burtwistle Lane, London
Click here
TBC
James Ferguson – Gtel

Chris Van Daele – Enbridge

Toronto
12-Mar-20
Victoria Square Community Centre
2929 Elgin Mills Rd E, Gormley, ON L0H 1C9
Click here
Mark Grimley – Enbridge Gas Distribution Inc

Jeremy Long – Vivax Canada

Oshawa
13-Mar-20
Hilton Garden Inn
500 Beck Crescent Ajax, ON, L1Z 1C9
Click here
Jamie Bradburn – T2 Utilities

Tony Harnett – Enbridge Gas Inc.

Windsor CANCELLED
17-Mar-20
Fogolar Furlan Club of Windsor
Eric Lalande – Aecon

Sarnia CANCELLED
18-Mar-20
Sarnia Enbridge Office
1086 Modeland Road, Sarnia, ON
Main Entrance
Downstairs Room B1 A/B
Click here
Ian Forster -Plains Midstream

Jay Moore -Enbridge Gas Distribution

Cambridge/Waterloo CANCELLED
19-Mar-20

The Old Marina Restaurant

The Pines 115 Fountain St South Cambridge, ON N3H 1J2
Click here
Jason Myer – GTel

Derek Whiteman – Enbridge

Ottawa CANCELLED
25-Mar-20

Hydro Ottawa

4565 Bank St, Ottawa
Visionary Suites A & B
Click here

Alexandra Grant – City of Ottawa

Craig Wilson – TSSA

Kingston CANCELLED
March 26 – 27
Portsmouth Olympic Harbour
53 Yonge St. Kingston, Ontario K7M 6G4
To attend you must RSVP using the online link here
Karen Santucci – Utilities Kingston

Jeff Hitchcock – Ontario One Call

Hamilton CANCELLED
31-Mar-20
Alectra Utilities
55 John St N, Hamilton
Hughson Meeting Room
To attend you must RSVP using the online link here
Jesse Blokhuis – Super Sucker

Jeremy Sherman – Niagara Region

Thunder Bay

TBA

TBA

Doug Gale – Tbaytel
Thank you to our 2019 Fall Geographic Councils Sponsors – Cansel and Vivax Metrotech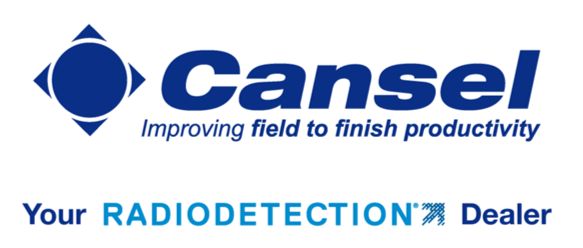 City and Date

 

Location
Agenda
GC Co-Chairs
Sudbury 16OCT2019
Travelodge Hotel – Brookview Room / 1401 Paris Street, Sudbury

Click Here
Barry Shoppoff – Enbridge

Matt Abbott – GTel

Barrie 17OCT2019
Innisbrook Golf Club – Terrace Room  – 211 Lockhart Rd, Barrie

Click Here
Dale Hutchinson –

Town of New Tecumseth

Owen Sound 22OCT2019
Grey County Admin Bldg. – Valley Room / 595 9th Ave E, Owen Sound

Click Here
Claire Halliday – Ottewell

Enterprises

Tyson Rier – Untied Rentals

Chatham 23OCT2019
Retro Suites Hotel – The Derby Room  – 2 King St W, Chatham

Click Here
Dan Foucault –

Pickard Construction

Eric Lalande – Aecon

Sarnia 24OCT2019
Sunbridge Sarnia(Holiday Inn)- Centre/East Hall / 1498 Venetian Blvd, Point Edward
Click Here
Ian Forster –

Plains Midstream

Jay Moore –

Enbridge Gas Distribution

London 05NOV2019
BMO Centre / 295 Rectory Street, London

Click Here
James Ferguson – GTel

Chris Van Daele – Enbridge

Port Colborne 06NOV2019
City of Port Colborne – Training Room – 1 Killaly Street West, Port Colborne

Click Here
Jesse Blokhuis Super Sucker

Jeremy Sherman – Niagara Region

Ottawa 13NOV2019
Hydro Ottawa – 4565 Bank Street Ottawa, ON K1T 3W5

Click Here
Craig Wilson – TSSA

TBC, Hydro Ottawa

Kingston 14NOV2019

Utilities Kingston – Utilities Kingston Meeting Room – 85 Lappan's Lane, Kingston

Click Here
Karen Santucci – Utilities Kingston

Jeff Hitchcock – Ontario One Call

Oshawa 21NOV2019
Oshawa Public Works – Upstairs Room – 199 Wentworth St E, Oshawa

Click Here
Jamie Bradburn – T2 Utilities

Toronto 29NOV2019

Enbridge Gas Inc.-Technology & Operations Centre – Blue Flame Room – 101 Honda Blvd, Markham

Click Here
TBC
Mark Grimley – Enbridge Gas Distribution Inc

Jeremy Long – Vivax Canada

Waterloo 26NOV2019


Note this meeting starts at 12 noon with lunch.

The Pines 115 Fountain Street, Cambridge

TBC
Jason Myer – Gtel

Derek Whiteman – Enbridge

Thunder Bay 02DEC2019

Thunder Bay & District Protective & Emergency Services Training Centre 750 Hammond Ave

TBC
Doug Gale – Tbaytel